New Litters


Angel and Logan Puppies arrived on April 30th!!!
Logan and Smooch (Heartfire's Kiss N Tell) Puppies arrived on May 29th!!!
We also have a couple older girls available for free to good homes.
If interested check out the girls links below.
At this time Lana and Spirit are available to approved
forever homes.
We were recently notified that due to unfortunate circumstances
(owner has to move to an apartment) two of Spirit's sisters,
Lizzy (blue merle) and Shyanne (black tri) are also
looking for new homes. They are 7 yrs old, house broken and are good
with kids. They are now available thru Aussie Rescue.
Email me if your are interested.

Logan and Angel Puppies
2 Blue Merle males Show/Breeding/Performance Quality
1 Blue Merle male Pet/Performance Quality
1 Black Tri female Show/Breeding/Performance Quality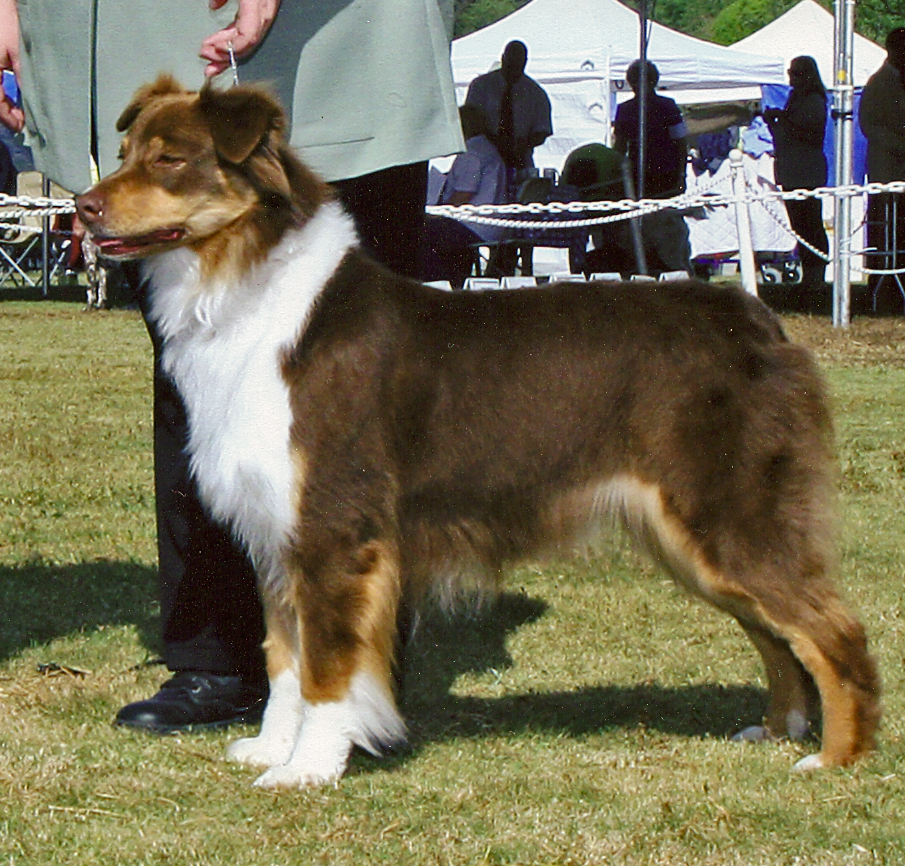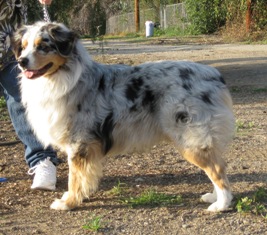 "Angel"
Heartfire's Renegade Angel, DNA-CP, CGC
OFA Excellent
Eyes Checked Yearly
Scissor Bite, Full Dentition
AKC Pointed

"Logan"
Aladdin's Wolverine, DNA-VP
OFA Excellent/Elbows Normal
Eyes Checked Yearly
Scissor Bite, Full Dentition

To see the pups visit their link.
Logan and Angel 2009 Pups
Available pups will be limited out of this litter, I am planning to keep at least one, possibly two.
Contact me if you are interested in a pup.

Logan and Smooch Puppies
3 Blue Merle Females Show/Breed/Performance Quality
2 Black Tri Females Show/Breed/Performance Quality
2 Black Tri Males Show/Breed/Performance Quality
1 Black tri Male Pet/Performance Quality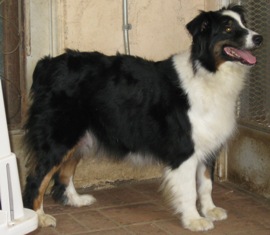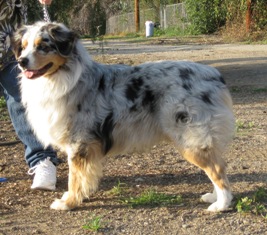 "Smooch"
Heartfire's Kiss N Tell
OFA Excellent
Eyes Checked Yearly
Scissor Bite, Full Dentition


"Logan"
Aladdin's Wolverine, DNA-VP
OFA Excellent/Elbows Normal
Eyes Checked Yearly
Scissor Bite, Full Dentition

To see the pups visit their link.
Logan and Smooch 2009 Pups


The Boys

The Girls

Past Litters

Memories

Links





E-mail Us

LawGade Ranch
And
Aussies
Leslie Baird
Landers, Ca
(760) 364-3991



Last Updated 06/02/09